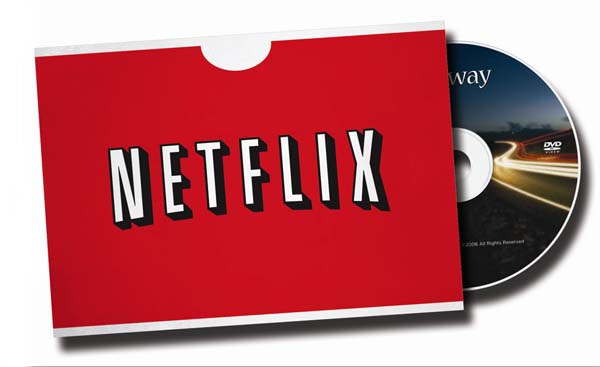 Netflix is a company that provides different type of programs on DVDs for thier customers to watch at home or online. These programs can be movies, televsion shows, documentries, etc. Customers only need to pay an US$8.99 monthly fee, and they can watch any programs instantly online or order any DVD to have sent to their home. The cjstomers can keep the DVD as long as they wish, so there is no late fee if the DVD is returned a month later or longer.
We actually joined Netflix before, but we did not like it much. The monthly fee was abour US$20 and we could take out 3 DVDs at-a-time. It might seem to be a good deal when compared to any DVD rental shop. But the idea would only work if we were able to watch 3 DVDs a week for a month and every month. Also, it was not fun to wait for the DVDs when there were no other DVDs we could watch during the waiting. So we canceled after the first month.
Now Netflix has a instand watch function, and we love it! The current monthly fee is lower than before (US$8.99) and we can watch online anytime as well as order one DVD at-a-time. So far we like the deal because there are still some things we can watch while we are waiting for the DVD to arrive. Althugh there are limited programs to watch online, I think Nerflix provides enough. In addition, Nerflix's instand watch allows us to watch different programs form different computers at the same time and this funtion really had me sold!
It has not been a week since we joined Nerflix, but I think we will keep it this time. I am just hoping it won't effect my life too much!! (which it is already happening
)

P.S. You can watch programs instandly on your TV too! We did it through Wii.